Thanks to Fred M. of our parish, we have wonderful pictures of the consecration of our new property for St. Elizabeth parish in Woodstock, Georgia.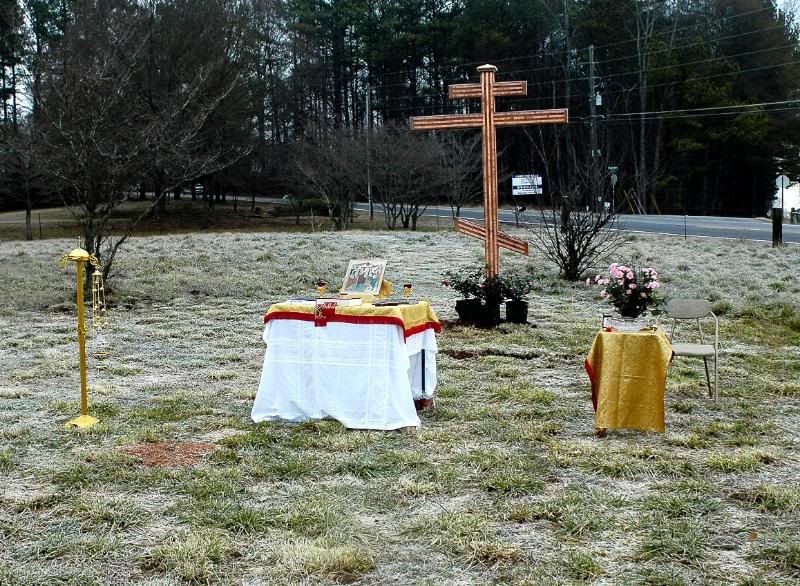 It was a very cold morning. This picture shows the frost on the ground before the we started the consecration. The cross had been made by three men in our mission, and planted several days before.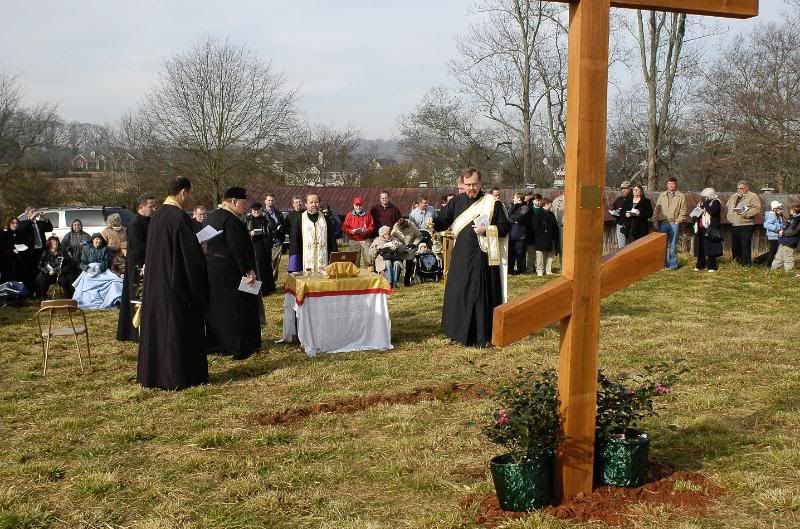 Some deacon censes the cross, as Protopresbyter Michael Rosco, our Dean, patiently waits. In the back, you will notice the roof of a shed. Some in the parish are contemplating poultry raising as a fund raising project. Others are skeptical of the probability of success which the project might hold.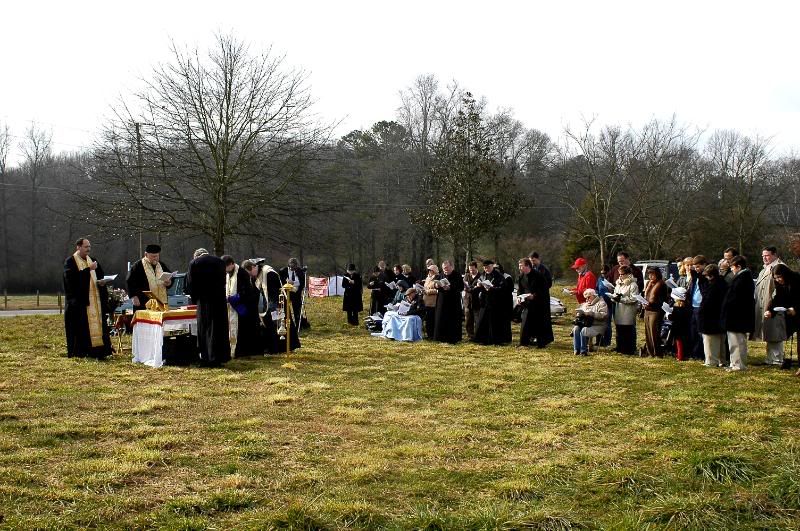 Part of the assembled crowd.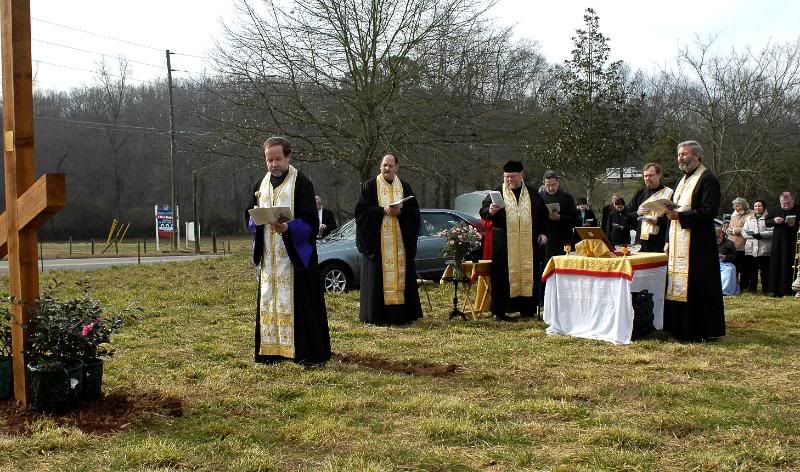 Father Rosco blesses the cross. Other clergy present include Fr. George Dursa, presently attached to the Greek Cathedral in Atlanta, Fr. Paul Stoll, parish priest of St. Elizabeth, and Fr. John Zyboyovski, pastor of Sts. Joseph and Andrew Orthodox Church in Asheville, North Carolina.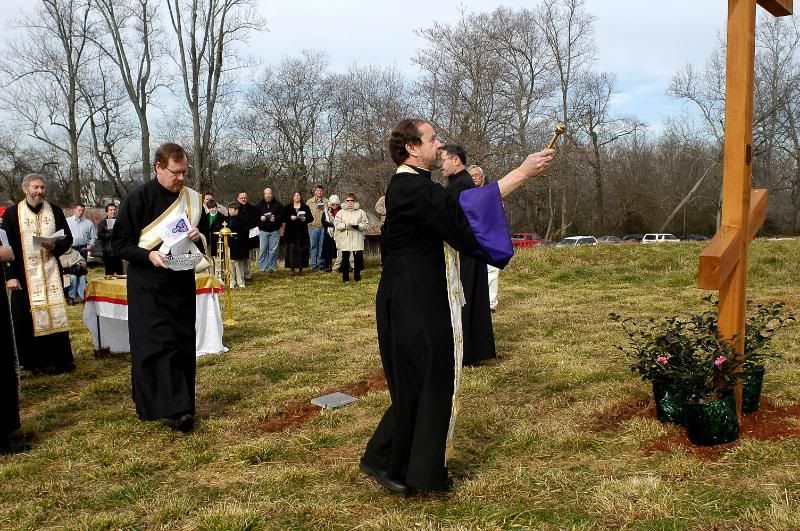 Father Rosco blessing the cross.
After the consecration itself, everybody took a turn at breaking some ground.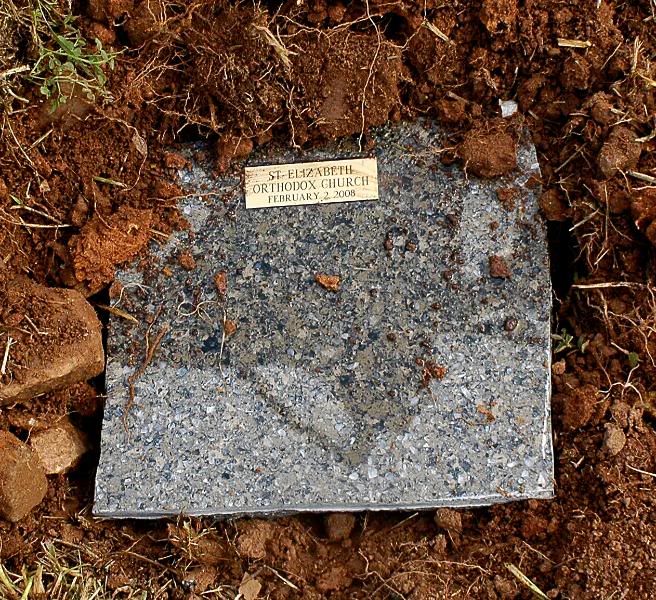 The granite cornerstone, blessed with holy water and oil, resting in the Georgia red clay.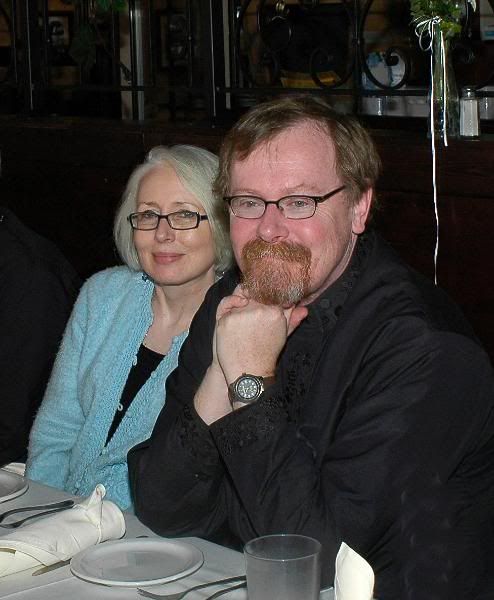 Afterwards, at the celebratory luncheon, a tired deacon sits with his inexplicably beautiful wife, pondering his unexplainably good fortune.